Maari Wife Mary Kom – Gujarati comedy play in Sydney
08:30 PM, Fri, 12th February 2016
Castle Hill RSL 77 Castle St. Castle Hill 2154 NSW Australia
Maari Wife Mary Kom Exclusive on 12th Feb @ Castle Hill RSL
About the Event
Maari Wife Mary Kom is a Gujarati comedy play with a philosophical twist. Come and enjoy this hilarious comedy about a marital discord on February 12 at the Castle Hill RSL.
Originally written by Nikhil Ratnaparkhi, the playful comedy focuses on the life of people stuck in a marital discord. They say marriages are made in heaven…. and realised in hell?? Well what happens when marital discord goes beyond any compromise? Often Divorce does seem the most likely solution. But is it all that easy? Severing the relationship technically and on papers might be simple but how does one deal with the haunting memories of the relationship?The Gujarati play probes into the psyche of estranged partners, what they feel about each other and comes up with a hilarious solution!The play stars popular artists as Sanjay Goradia, Chello Diwas star Malhar Thakar, Kapil Bhuta & a team of renowned stage actors. !!
Event Details:
When – Friday February 12, 2016,
                
Where – 77 Castle St. Castle Hill NSW 2154
Timings - 8:30 PM Onwards
GATES OPEN AT 8:00 PM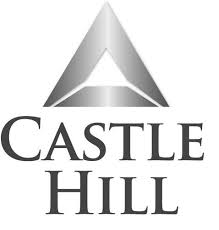 Event Terms and Conditions
Kids under 7 are free (No allocated seat)
Ample Free Parking available at the venue
Gates Open @ 8:00 PM
No Pass Out
About Premier Tickets
Premier Tickets is Australia's leading online event ticketing & marketing solution provider. We act as a channel between the event organizers and end customers helping our clients with hassle free event ticket booking, event marketing & promotion solutions.
Premier Tickets Australia is proud to be the online ticketing partner for Maari Wife Mary Kom on 12th Feb 2016 at the Castle Hill RSL. Contact us for any of your ticketing & marketing needs.
Event Disclaimer
Premier Tickets is an online event marketing and ticketing agency. Premier Tickets will NOT be responsible for any changes related to the event schedule, artist, venue or cancellation and refunds related to the tickets for Maari Wife Mary Kom.